Donald Trump is a forceful individual.
He doesn't beat about the bush in speaking to the country or the media. And if he wants something done, he will use his considerable power to get it done.
This is doubly true if he believes the idea will alleviate any economic strain the nation may feel.
Though most people don't know it, presidents have an "impoundment power," which lets the country's leader propose extra spending cuts to Congress. Obviously, spending cuts save taxpayers money.
Neither George W. Bush nor Barack Obama ever used this impoundment power but Trump, who wants to cut more unnecessary spending, is taking full advantage.
The best part?
These spending reductions aren't subject to Senate filibuster; in other words, the reductions will be difficult for Democrats to stop.
"President Trump is expected to propose spending cuts early next week, according to an administration official, via the rarely used impoundment power.
A Republican aide said Congress expected a package of about $11 billion in cuts from the administration, less than conservatives had previously sought.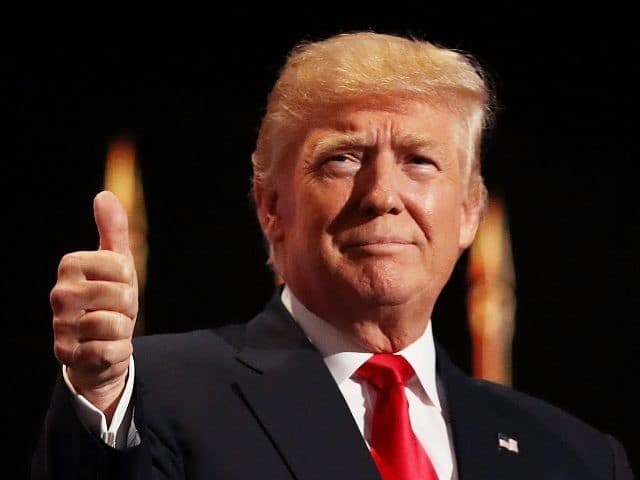 An administration official said the final numbers were still under discussion and that the package to be sent to Congress next week would be the first in a series."
The last spending bill Trump signed, a $1.3 billion appropriations bill for fiscal 2018, was negotiated between Republicans and Democrats and required some sacrifice.
In that case, Republicans were forced to raise domestic spending in order for the Democrats to agree to higher defense spending.
But this time, given that special "impoundment power," conservatives are hoping the new cuts will go through without having to constantly bargain with the leftists.
This is what President Trump does:
When something doesn't quite go as planned, especially when liberals get in the way, our leader uses whatever means necessary to help the American people.
Obama, on the other hand, only found new ways to spend more of your money!
Source: The Washington Examiner