American farmers are some of the hardest working and most important members of U.S. society.
They always have been and despite the rise of processed foods, the agriculture industry remains a primary concern.
President Donald Trump understands this, which is why he's currently considering a move that will greatly benefit this nation's farmers.
Furthermore, it appears such a move would have the backing of at least a few Capitol Hill members.
And chances are, once U.S. citizens hear about it, they too will support Trump's idea, because our farmers deserve a little love!
According to a new Breitbart report, the President might have the U.S. rejoin the Trans-Pacific Partnership, which would put more pressure on China and open up Asian markets to agricultural exports.
This is exactly the sort of maneuver that American workers appreciate, because it puts us FIRST. That has been Trump's rallying cry from the start.
Senator Ben Sasse said Trump really wants to get this done, and he decided to do it after members of agriculture states expressed concerns about the higher China tariffs.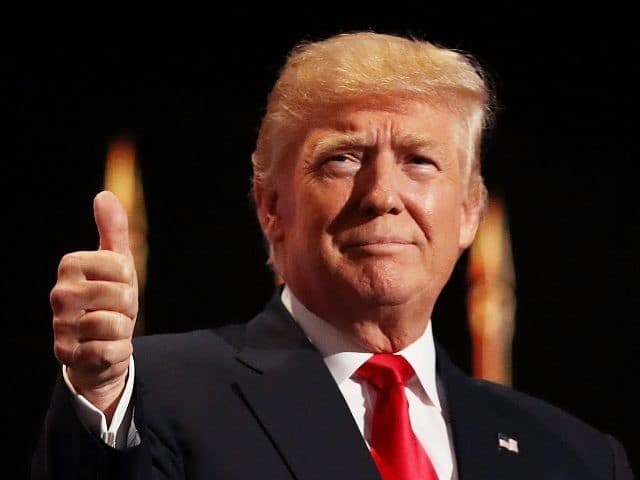 Senators Deb Fisher (R-NE), Pat Roberts (R-KS), and John Hoeven (R-ND), who also attended the meeting, confirmed Trump's plan and are clearly enthusiastic about it:
"That would certainly be good news all throughout farm country," Roberts said.
Hoeven added that the meeting with Trump was a "very positive" one, focusing on opening up more markets to "free and fair trade."
Obviously, this is going to take some time (as everything in government does, unfortunately), but those who were at the meeting believe Trump is determined to rejoin the TPP.
And Senator Sasse reminded everyone that farmers aren't looking for handouts or any special treatment:
"They don't want welfare payments, they want to feed the world."
And we should definitely help them do it! 😀
Source: Breitbart