If you'd lost your child in a shocking school shooting, what would you want from the shooter?
An apology? Money?
Well, when one grieving father was offered money, he rejected it. He doesn't want the criminal's money; he wants something else entirely.
Andrew Pollack's daughter, Meadow, was one of the victims of the recent Marjory Stoneman Douglas High School shooting, and as you might expect, he's devastated. And angry.
So, when he heard shooter Nikolas Cruz was trying to give the victims' families money from his mother's estate, the father had just one response.
As reported by ABC News:
"I don't want none of his money. I'd rather be alone in a room with him for 10 minutes.
If he wants to give that, that's better than any money he could give me."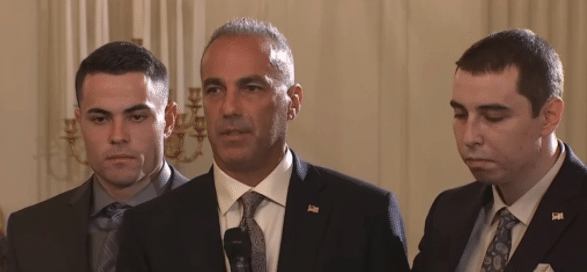 Pollack added that no amount of money will bring his 18-year-old daughter back to life. All that's left now is to grieve.
"When I buried my kid, I buried a good part of me with her."
Pollack isn't the only one who rejects Cruz's idea of money. Patricia Padauy, who lost her son Joaquin in the shooting, said she "doesn't want a dime" from the evil shooter.
"He's part of this whole horrible story.
He's a person who didn't care for people that he shot."
Cruz apparently has access to a $25,000 life insurance policy, as well as some other funds, so he had the idea of spreading all his money around to the victims' families.
That's a fine gesture, to be sure, but it hardly removes the pain of losing a child.
And we're willing to bet that Mr. Pollack isn't the only parent who just wants time alone in an empty room with that animal.
Maybe that should be an option when this mess finally goes to court. Don't you agree?
Source: ABC News