Since entering the White House, President Donald Trump has made it clear that 'business as usual' simply isn't going to fly in the nation's capital.
That's partially why he has received such an inordinate amount of criticism and has been subjected to a ridiculous amount of leaks. You see, those that are perfectly content with the status quo are not big fans of having the boat rocked.
As such, these Democrats stopped at nothing, even creating a witch hunt of an investigation on Trump, saying he colluded with Russia. We've heard this nonsense for over a year now. They had pinned all their hopes that this fake news would take Trump down.
Nonetheless, the tide continues to turn in Trump's favor, and thanks to this silly investigation, another swamp slug has been drained. Reason why? She refuses to admit that the president has done nothing wrong.
The Hill has the news.
Associate Attorney General Rachel Brand is stepping down from her post as the Justice Department faces intense criticism from President Trump.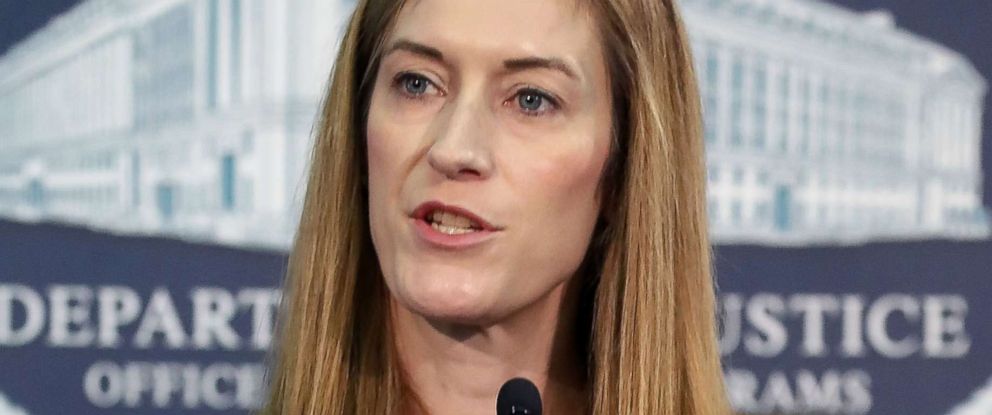 The New York Times first reported Friday that Brand is resigning after nine months on the job. She is expected to take a job as general counsel in the private sector.
As the No. 3 official at the Justice Department, Brand would be next in line to oversee special counsel Robert Mueller's investigation into Russian meddling in the 2016 election, which Trump has blasted as a "witch hunt."
Those that are not afflicted with an anti-Trump tick in their brains have known that something hasn't smelled right with the special counsel's investigation from the get-go.
As time has moved along, that's become even more readily apparent.
The news of Brand's resignation comes as Trump has in recent weeks stepped up his criticism of the Justice Department and special counsel Robert Mueller's investigation into Russia's role in the election and whether members of the Trump campaign conspired with Moscow in an effort to sway the race.
Fueling Trump's criticism of the Justice Department is a memo released last week by Republicans on the House Intelligence Committee. That document alleges that FBI and Justice Department officials misused their authority to obtain a surveillance warrant on a former Trump campaign adviser.
The mainstream press is attempting to spin Brand's departure as the latest sign that we need to ramp the concern level about the Trump administration up to Defcon Five.
Don't fall for it. This is just another sign of a career official that can't stand the current heat level in the kitchen.
The swamp will continue to be drained throughout the Trump presidency, and the end result will be a return to a country that works for the people rather than against them.
Source: The Hill